Football Memorabilia Auction
This is your chance to own a piece of football history – items from arguably the largest collection of internationally significant soccer memorabilia ever assembled.
This huge, museum-quality collection includes more than 700 items dating from the late 1800s to the present day from some of the greatest teams and players to play the 'Beautiful Game'.
All items come with a Certificate of Authenticity and many were originally obtained in England from world-renowned auction houses, Christie's and Sotherby's.
The collection includes items from iconic matches and teams including signed shirts, boots, footballs and photographs plus much more.
The collection includes signed shirts from cup finals and international games, such as the last ever England shirt worn by England legend Gary Lineker (Lot 107); a 1960's Eusebio Benfica shirt; David Beckham's shirt from England's World Cup Qualifier versus Italy in Rome in 1997; a 1950s Nat Lofthouse England shirt; and shirts signed by legendary Real Madrid, Barcelona, Manchester United and Liverpool teams of the past.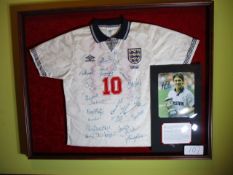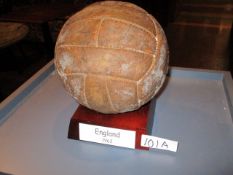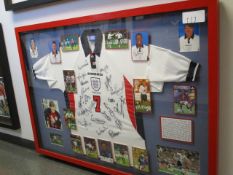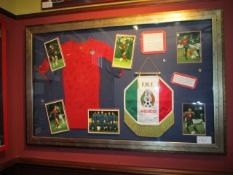 Also available is a turnstile from Liverpool's Anfield Road stand, built circa 1884; a Watney Mann World Cup 1966 commemorative pale ale (unopened); and commemorative statues and programmes.
There are also shirts signed by every English professional team (92 in total) from 1999 (the year Charleston Soccer Stadium was built and was significant to former owner); to international memorabilia, including signed and framed shirts from the likes of England, Brazil, France, Holland and the USA (men's and women's teams) to name a few.
The owner has also committed to donating a proportion of the sales income to the British Red Cross, which has been nominated by England's Gary Lineker, as well as local youth soccer organizations around Charleston, USA.
Schneider Industries, Inc. is pleased to manage this Auction Sale on behalf of lifelong football enthusiast and former owner of the Charleston Battery Soccer Team.
BID ON-LINE ONLY. Auction is open NOW and Bidding ENDS March 11, 2020.
MEDIA INQUIRIES (Click Here)